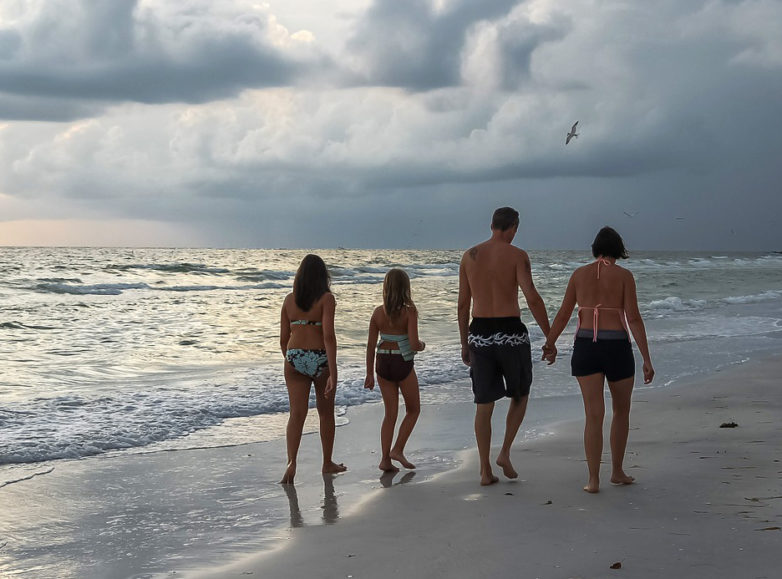 Family life might be breathtaking but exhausting. Therefore, a great family holiday is vital. It is the best time that your family makes lifelong memories and celebrate one another away from the daily hustle. The family activities like swimming, hiking or listening to music improve family relationships. A study shows that kids who grow up listening to music with their parents have better quality relationships when they reach young adulthood.
Kids look forward to having a holiday with their family. Sounds familiar? Probably yes because you may still remember that family trip when you were young.
Therefore, if you want the same experience for your kids, take them to a family trip/holiday. It helps them experience the magic, and they'll forever be grateful.
As you plan for your trip/vacation, make sure that you use a car with a jeep roof rack as it helps you keep your family cargo easily.
To make sure that everyone in the family enjoys the trip/vacation, travel to the right destination. With several great family destinations in the United States, it might be challenging for you to choose one. Therefore, this post narrows down and provides you with eight excellent family holiday destinations for your family:
1. Yellowstone National Park:
It is a spot that can impress everyone with its natural wonders. It is the world's first national park that has an active volcano lying under it. For that reason, the park has 10,000+ hydrothermal features like hot springs, geysers, and mud-pots.
Also, there are about 300 waterfalls and an unbelievable group of wildlife, such as moose, bears, bison, and elk. You'll find Idaho, Montana, and Wyoming in Yellowstone National Park; a 3,472 square-mile park.
Make sure to watch out for some hidden costs when visiting this park. Usually, you spend $30 for a 7-day vehicle pass and $50 if you have to pass the nearby park, Grand Teton National Park.
2. Walt Disney World Resorts:
Staying in Disney's Animal Kingdom will help you find three distinct all-star resort places. All the sites are about thirty minutes drive to the airport; the Orlando International Airport. Also, staying near the Magic Kingdom provides you with a series of options and accommodation to ensure that everyone is happy and thrilled all day long into the night.
Adventureland, Tomorrowland, Fantasyland, and Main Street USA are within the Magic Kingdom, and they give you a whole load of attractions, rides, and characters. At Epcot, you will discover the World Showcase and Future World, and your entire family will find cool tones at Hollywood Studios. Besides, there are Animal Kingdom, Typhoon Lagoon, and Blizzard to make sure that your family has a non-stop entertainment.
3. Anaheim, California:
Disneyland Park is the most apparent pull for kids in sunny Anaheim. Can you blame anyone for loving this place? No. It is a destination that is suitable for people irrespective of their age. The Disney experience helps you meet people of different characters and be ready to experience the excitement on a higher level.
People looking for something on a small scale can book a pass to Adventure City. It offers rides, shows, and with its mini-train, younger kids will enjoy more.
4. Washington, DC:
It is a lively city that offers many free attractions and events, which make it a perfect destination for your family. You'll see iconic government buildings and significant landmarks, including the White House, the Capitol, Jefferson Memorials, and the Lincoln near the Mall. It is the place where your kids will be able to see replicas of the buildings in their dollar bills and coins. A tour around the city will help you visit most of the places in this city.
It is in this city that you'll also see the internationally-recognized collections of the Smithsonian such as the Star-Spangled Banner. The skeleton of a sixty million-year-old Tyrannosaurus Rex, and the space shuttle Discovery. Your family will enjoy family-friendly entertainment from the Einstein Planetarium that is in the Air and Space Museum.
Major League Baseball is the city's healthy itinerary option for your family. Nonetheless, you can reach its neighborhood easily – from any part of the town.
5. Huntsville, Alabama:
The greatest family attraction in this place is the United States Space and Rocket Center. You'll find a dread-exciting compilation of rockets like a rare Saturn V, many NASA memorabilia, and a space shuttle.
It is a popular attraction, and therefore, it is vital to book your tickets early enough to avoid the last-minute rush. Purdy Butterfly House with 1,000s of butterflies, frogs, and turtles will captivate kids, whose interest is in the natural phenomena.
6. Yosemite:
Yosemite offers many outdoor activities for your family. You can fish, hike, horseback ride, or raft down the picturesque Merced River. You may plan to use a bus to the Glacier Point overlook, where you experience sweeping park views. As well, you can venture down many hiking trails that are accessible within Yosemite Valley.
7. Destin, Florida:
It is a family destination that offers a relaxing atmosphere and a surplus of children-pleasing things to participate in. Adventure Park and Big Kahuna's Water features a lazy river and waterslides. The Gulfarium Marine Adventure Park houses many animals children love, such as penguins and dolphins.
You'll also appreciate Destin's calm and scenic shores. You can book a boat tour if you want an adventure on the water.
Conclusion:
Holidays are fantastic as they help bring health benefits to your family. A study shows that vacation has a positive impact on a person's well-being. Live a healthy life as you enjoy yourself and bond with other family members.
Also, a holiday can be the perfect time for you to bond with your loved ones. If you're a bike lover, you can enjoy rides down the trails.
Read More: