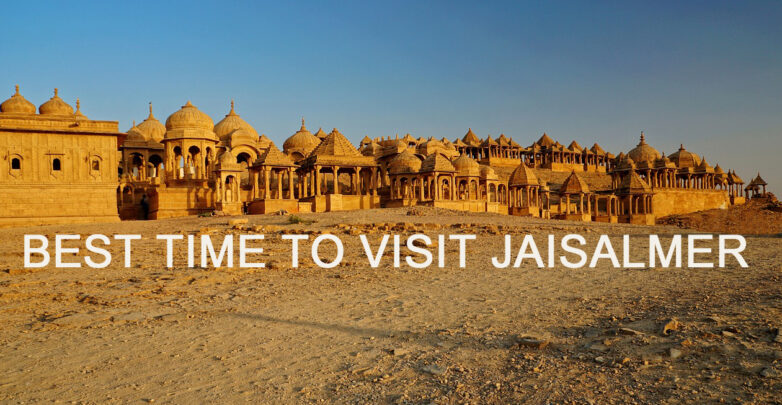 Introduction:
Jaisalmer is a city of Indian state Rajasthan. It is named after Jaisal the founder of this "the Golden city" of India Jaisalmer. This city is situated at the western part of India. It is 575 kilometres west of the Jaipur, the capital city of Rajasthan. Jaisalmer is the administrative town of the Jaisalmer District.  Before Indian independence, it was ruled by the Bhati Rajputs and served as the capital city of Jaisalmer state. The ancient jaisalmer Fort is the crown of this yellowish sandstone city. In this fort, there is a royal palace and sever ornate Jain temples. This city is located in the heart of the Great Indian Desert Thar.
Best time to visit jaisalmer:
The best time to visit Jaisalmer is October to March because during this time the weather is very pleasant. Due to the location of the city in the heart of the Thar Desert, the mummers are severe, extremely hot and dry and you should avoid it but for the budget travelers, it is be best time to visit Jaisalmer.  In the season of summers, it is not possible to enjoy your trip as your wishes because the heat wind definitely takes a toll on body. In the winter season, the temperatures of Jaisalmer fall up to 1 to 2 degree Celsius, especially in night, so you need to take warm clothes. During the monsoon season you can get a glimpse of greenery growing on the arid turf, so it is also a good time to visit to Jaisalmer. It is a very colorful and lively place with beautiful culture. If you travel Jaisalmer, you will feel that it was necessary to come here before.
Climate in Jaisalmer:
Winter season in Jaisalmer:
The winter season compromises with the month of November to March and the monthly weathers of those months are November temperature 28°/17° Celsius and precipitation around 5 days, December temperature 23°/10° and precipitation almost 0 day, January temperature 21°/9° Celsius and precipitation 0 day, February temperature 29°/13° Celsius and precipitation 0 day and March temperature 30°/17° temperature and precipitation around 4 days. Winter season is described as the best time to visit Jaisalmer. In this season you can enjoy all the sights and desert related actives as the weather is pleasant. Due to maximum 28° and minimum 9° temperature, winter season is very enjoyable. It this season you may get too cold sometimes, so warm clothing is necessary.  Winter season here has become the best honeymoon destination for newly married couples. Here newly couples enjoy romantic moment under starry sky and get a lot of thrilling memories. The desert Festival in the month of February makes Jaisalmer a delight to travelers. Due to these things, this place is one of the most popular travel destinations across the India.
Monsoon season in Jaisalmer:
August to October is belonged in the monsoon season. The monthly temperature august is 36°/27° and precipitation 14 days, September 38°/27° Celsius and precipitations around 7 days and temperature of October 35°/23° Celsius and precipitation almost 4-5 days. Monsoon season is very short here and rainfall is very sparse and sometimes it gets even rains. Humidity is increased in this season after the first few shower s of rainfall and heat gets severe when it added.  October is the month when season changes and temperature starts to cooling down. This time is actually heralds the starting of tourist season again of the year. Tourist can enjoy the Jaisalmer weather in this season.
Summer Season in Jaisalmer:
April to July is considered as summer season but August is also belonged to it. Monthly temperature and precipitation of these months are; April 38°/24° Celsius and rainfall 0 day, May 40°/26° Celsius and rainfall almost 3 days, June 42°/29° and rainfall around 1 day and July 40°/27° Celsius and rainfall around 5-6 days. This season is extremely hot, dry and severe for tourists. However, due to this extreme climate condition, this season has become the best time to visit Jaisalmer for the title budget tourists. During this season you can get easily discount hotel rent and travel guides. If you plan to visit Jaisalmer in this season, it is important to pack cotton and light clothes and healthy amount of sunscreen to protect yourselves from extreme and severe weather. Due to extreme hot, dry and severe weather you can easily imagine why the summer season is not too popular among the tourists.
Conclusion:
The Jaisalmer's tips have been segmented into three seasons according to climate condition. I hope the above article has given you the proper idea the best time to visit jaisalmer. Make plan to visit the golden city, rich culture, starry night sky, ancient royal palace, sever ornate Jain temples and beautiful festival of Rajasthan in India.