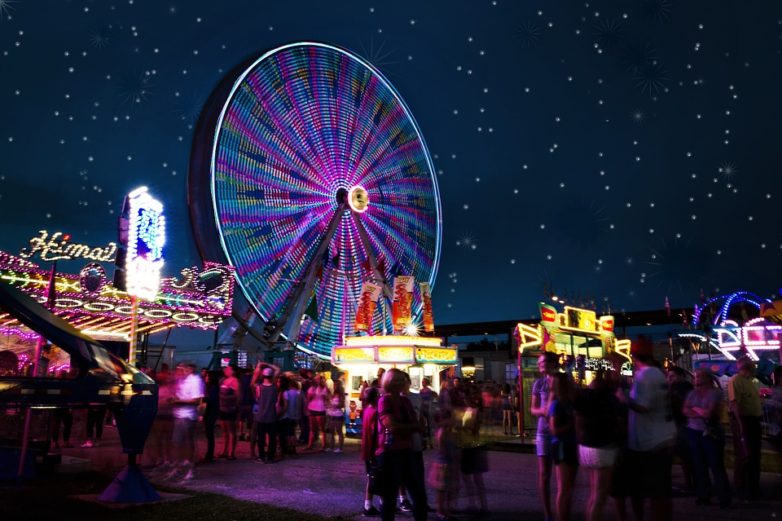 India is the land of surprises. It is a perfect blend of culture and urbanism. Even though numerous foreigners invaded India in the past, we didn't let our culture be on hold. The digital age might have affected the celebration of other festivals in the world, but India still celebrates its each fair and festival with great fun and excitement.
The surprising factor of Indian fairs and festivals is that each place in India has a famous fair or a festival. Bitten by the travel bug recently? Love to travel? Then, make a plan,especially to explore and trot India, then it is essential to fall in love with its fascinating culture.
To provide ease, we have listed out the popular and colorful fairs and festivals in India so that you can chalk out a travel plan and hit these places in the next few months. If a place is on your mind, then you can travel to that place, keeping in mind the season and the month where a specific festival is celebrated. Here we go!
The Heavenly Beauty – Ladakh – The Hemis Festival:
It is one of religious, enchanting festivals celebrated in the month of June/July. This is the time where the roads to Leh and Ladakh are opened for tourism and travel. Planning to visit Ladakh during these months? Then, plan during these months and head towards Hemis monastery. This festival marks the win of the good over the ugly, and the masked dances are worth to watch.
The City Of Dreams – Mumbai – Ganesh Festival or Ganesh Chaturthi:

Streets filled with people, music, and dances to celebrate the arrival of Lord Ganesh – the God of Wisdom worshipped by the people in Maharashtra. Yes, guys, it is the Ganesh Chaturthi celebrated in the months of August or September in the vibrant city of Mumbai. This festival lasts for ten days, but you cannot miss the 10th day where large processions are conducted. Thousands of people witness this festival. This festival provides sufficient encouragement to the efforts of artisans, singers, priests, singers, and dancers. Ganesh Chaturthi is also celebrated in most of the households. So, if you know someone in Mumbai, don't forget to worship the idol at their home in these ten days.
The City of Grandeur – Kolkata – DurgaPooja:
If Ganesh Festival is about Lord Ganesh and celebrated in Mumbai, then DurgaPooja is about GoddessDurga in Kolkata. The ten days of this beautiful festival is filled with songs, dances, music, drama and much more. It is also about delicious feasts (and a lot of fasting too!) Go for a Pandal hopping trip to Kolkata or a metro in India. You can witness the artistic and musical sensations of this festival easily.
You could have missed the DurgaPooja. No worries! Attend the Dushhera festival, particularly in the city of Mysore where you can find beautiful and artistic palaces.
The most Colorful and Illuminating festival – Diwali – celebrated in all over India:
The Festival of Lights, Diwali is enjoyed with full swing, excitement, and enthusiasm throughout India. If Christmas is for western countries, then Diwali is for India. Diwali is celebrated in the months of October or November, 15-20 days after the Dusshera. Colorful lights, lanterns, gifts, sweets, snacks, people meeting their friends and families, poojas, fireworks – Diwali offers you with the blast that you wished. So, if you are in India around Diwali celebrations, then you find that people would be more happy and enthusiastic as it is the celebration time.
Each family and household celebrates Diwali. It does not matter in which nook or corner you are in India, you can still witness the celebrations.
The Land of Gods – Kerala – Onam:
Do you think that only Western or North India celebrates festivals? Then, let us move towards South India. Onam is celebrated in August or September in Kerala with a lot of color and surprises. So, avoid the tourist season in November while visiting Kerala. Plan your Kerala trip in August during the ten days of the festival so that you can experience an altogether unique culture and wonders. There are fairs, dances, plays, snake boat races, cuisine, and much more during Onam. You can even plan a solo tour, or go with a group for witnessing this festival of colors.
The Land of Camels – Rajasthan – Pushkar Fair:
If you have never visited a camel fair, then the Pushkar Camel Fair is worth visiting. It is about the purchase and sale of livestock and much more. Camels are wonderfully decorated in beautiful clothes. The mustache competition is full of fun. Don't miss it at all! Folk dances and music performances are more beautiful than TV performances. This is the one of the famous festivals of Rajasthan.
So, which festival did you like the most? When are you planning to visit India? Attending a colorful fair or festival in India should be your bucket list this year.
Read More: