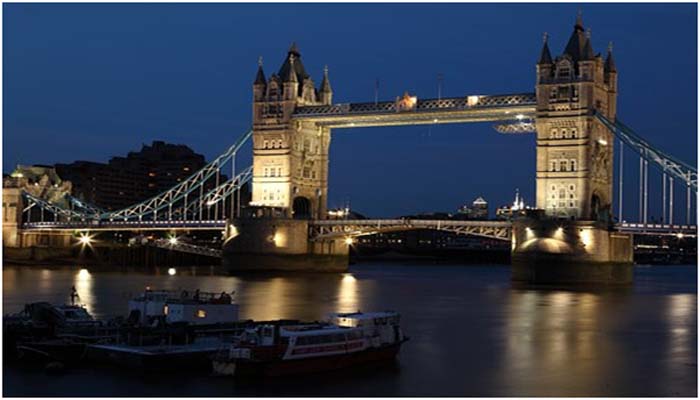 There are a few cities on the planet where people from all around the world come to explore, work or even live their life. London is among those few cities that represent a fascinating image of culture, fashion and freedom. It is a city that will take you back to thousands of years of past and also let you explore what the future holds.
Apart from the history and the future, London holds a mesmerising collection of nightclubs, restaurants, and bars to choose from. So, if you're someone who loves to explore the unexplored, then you must visit London at least once in your life. Here are five reasons that prove why London is one of the best cities to visit at least once in life.
Take a Look at The History
The history of London is magnificent; it was founded in 43 AD andhave maintained an architectural past since then. There are many architectural gems from the Roman, Tudor, and Victorian periods that still stand tall in the city. There are four UNESCO World Heritage Sites in London that you will not find anywhere else in the world. Also, the Windsor Castle – a building of great political importance or an architectural marvel is a great piece of work to see.
Best Attractions to See
London has more than 30+ attractions for the visitors, such as Big Ben, The Tower of London, Buckingham Palace, The London Eye, and the list goes on and on. You can run out of time or money, but you'll never run out of visiting London's attractions. However, if you're short on time and want to cut your list only to some of the best attractions, then here they are:
Tower of London
Big Ben
Buckingham Palace
London Eye
Madame Tussauds
British Museum and the National History Museum
These are the best locations to visit in London.
Enjoy the Nightlife
People in London might work hard in their day time, but they also party hard when it comes to nightlife. If you're a party lover, then there is everything you want, from the classic pubs to quirky dive bars. You can also watch some fantastic shows atthe theatre performed by recognized Hollywood stars.
But, make sure you book the tickets in advance for any kind of show that you want to enjoy, whether it's a musical event, a stand-up comedy show, or any live concert – every event is always houseful with the audience.
An Artistic Tour
London can be as artistic as you want it to be. The streets in London are covered with amazing wall arts. Not only street art, but there is also a lot more to see in London when it comes to art. From cultural events to art galleries, you can attend any art event that you like. Also, you can get a chance to see some of the most iconic and beautiful paintings by well-recognised painters and artist. To find something unique and attractive, you don't have to roam in the streets; there are many art galleries in London to choose from. Some of the best art galleries are:
National Gallery
Tate Britain
Somerset House
National Portrait Gallery
Tate Modern
These are some of the best art galleries that you can visit to enjoy the arts and paintings.
Get a New Shopping Experience
If you're planning to visit London, then don't forget to do some shopping and get a whole new experience. For shoppers, London is a true paradise. It doesn't matter whether you have got a full budget or a burning hole in the pocket; London shopping streets have something for everyone.
From luxurious world-famous departmental stores like Selfridges and Harrods to hidden street markets, you can experience shopping in a whole new way. Some of the most famous shopping streets are:
Regent Street
Oxford Street
King's Road
Bond Street
Believe us! Visiting these streets will never disappoint you.
These five reasons are enough to convince you to visit London at least once in your life. However, there is one crucial thing that you need to know. If you're traveling from any outer country or city, then it is necessary to know that none of the airports in London are located in the city. You'll have to take help from public transport like Bus or train to reach London.
And if you want to avoid the hassle of buying tickets and catching a bus or train on time, then book a taxi from Jewels Airport Transfers. They'll pick you from the airport and will drop you to your specific location ata reasonable price.