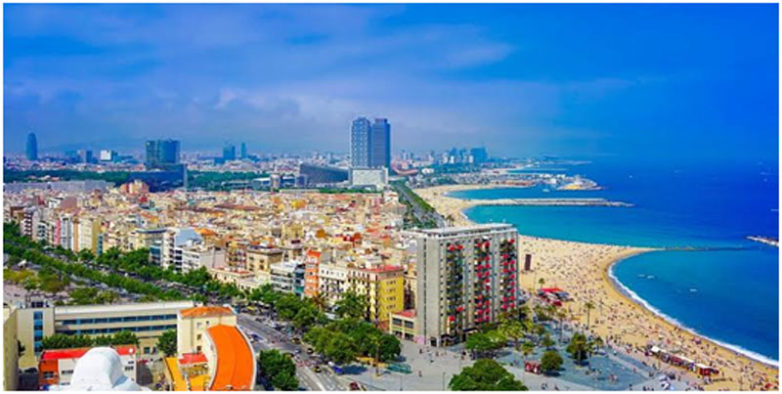 There are several reasons that motivate individuals to travel to new cities. Some individuals are simply enthused about other cultures, meeting new people and having novel experiences. For others, embarking on a voyage could be spurred by the need to learn something new,expand their perspectivesor simply change environments for a while.
Variety, they say, is the spice of life and indeed, our planet is endowed with a large variety of scenic destinations, enthralling cultures and amazing people. Some locations receive thousands of visitors daily; some individuals have to board a red eye flight to keep up with the activity. Travelling routes like Sydney to Brisbane record over 250 flights a week which might indicate many visits.You would like to know that irrespective of your reason for travelling, this list of top 10 travel destinations would interest you.
   1. Paris, France:
Among many beautiful cities in the world, Paris, has found itself ranking as one of the most romantic cities in the world. The French capital, also referred as the city of lights, is known for its opulent history.
At night, the city is endowed with many lit up sites that include monuments, bridges, fountains, hotels, churches, national buildings and dazzling boulevards. Without mentioning the variety of meals Paris possesses, proclaiming the resplendence of this city would not be complete. Indeed, the meals and scenic environment remains an attraction for tourists.
   2. Barcelona, Spain:
Over the entire planet, Barcelona is one of the most popular travel destinations. This lively city is exceptionally famous for its strikingly unconventional architecture, beautiful weather, seafood and shopping boutiques. Beyond this, numerous landmarks like Basilica of the SagradaFamilia, BarriGotic and the Magic Fountain pose a reason for travellers to visit this city.
   3. Crete, Greece:
The entire environment of Crete, which is the largest Island in Greece, is known for its majestic ambience. The Mediterranean light, the varieties of Greek cuisine recipes and of course, archaeological sites make Crete a fun place to visit. Crete is also endowed with a rich landscape that includes the White Mountain, Mount Ida, the Samaria Gorge and Lake Kournas.
   4. London, United Kingdom:
London is known to be one of the most important cities on the planet. The city is diverse and poses many lovely attractions; making a choice on where exactly to visit might be a bit of a hassle. If you are interested in indulging in a shopping spree or going to an exceptional show, you are welcome to the city of your choice.
One distinctive thing about London is the theatre as the city hosts many captivating performances that include musicals and classic plays. Locations like the Tate Modern, the Science and British Museum among many others are also worth the visit.
   5. Istanbul, Turkey:
The scenery of Istanbul exudes a charm that visitors cannot refute. Sights of the remnants of the Ottoman Empire, the Topkapi and Dolmabahçe Palace have a way of taking tourists on a journey through an earlier time in the city. Apart from the above, Istanbul is home to antiques, amazing food and many artworks.
   6. Rome, Italy:
In addition to the historical significance of Rome, the city possesses a plethora of visual 'meals' for visitors to feed their eyes. Rome, which is about 2800 years old, is home to many ancient art masterpieces often heard of in stories. Celebrated artists like Salvi, Michelangelo, Maderno and Sangallo have their works standing as components of Italian museums in Rome.
   7. Bali, Indonesia:
In terms of tourism in Indonesia, Bali is known to be the most outstanding travel site. Bali has an inexhaustible list of beaches thatincludesKuta, Canggu, Lovina Beach, and Jimbaran among many others. As if this is not enough, the city is endowed with manyother arty locations that leave visitors stunned.
   8. Marrakech, Morocco:
Every location has unique features and Marrakech is not exempted. From vendors to snake charmers, entering into the city of Marrakech welcomes you to the reality of Moroccan culture. One interesting tourist attraction is the Hammam where Moroccans take a bath weekly to keep their skins glowing. Marrakech is also home to several museums, the Saadian Tombs- an important sight attraction, Menara gardens, Majorelle gardens and exotic Moroccan food.
   9. Beijing, China:
The beauty of China's capital city, Beijing beckons on travellers over the world to bask in the charm of its features. Beijing is ever flowing with activity and though the city dates back to thousands of years ago, it has evolved without losing its cultural roots.
Many magnificent locations that set world records are found in Beijing- the Great wall, the Forbidden City and the Tian'anmen Square. Tourists from everywhere visit Beijing to take in its beauty.
   10. Phuket, Thailand:
The city of Phuket is located on an Island which happens to be the most popular existing island in Thailand. The boat trips to Phi Phi stand as an exciting reason for many tourists to visit Phuket. Tourists from round the world visit to enjoy the scenic view of different rock shapes, turquoise blue waters and sandy beaches.
The exotic paradise feel in Phuket is not limited to the beaches on Phuket Island. The water falls like Bang Pae, Kathu, Ton Sai and Ton Ao Yon are also excellent tourist attractions. From colourful temples to the waterfalls and vistas, Phuket's charm leaves its visitors grateful for the experience.
Read also-