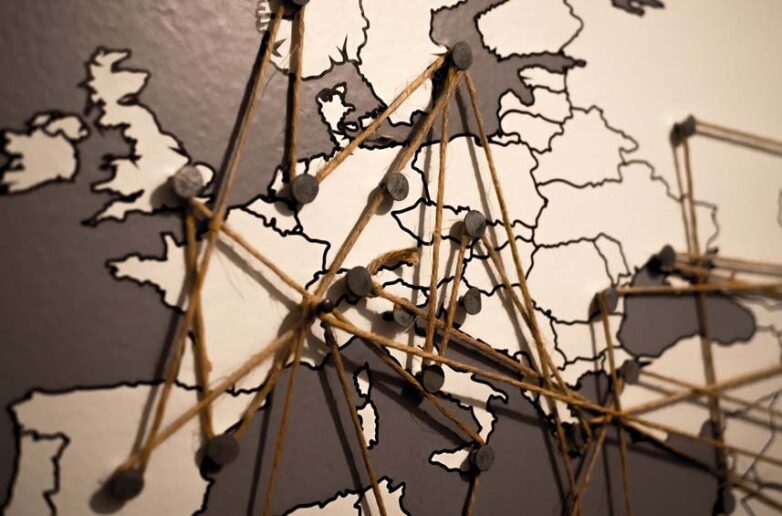 Are you looking for the perfect vacation spot? With so many incredible destinations worldwide, it can take time to choose where to go. To help make the decision easier, we've compiled a list of the top 20 travel destinations in the world. From bustling cities to tranquil islands and majestic mountains, this list of unique places has something for everyone. So, get ready to explore some of the best places to visit in the world!
1. Dubai, United Arab Emirates:
Dubai is a glittering oasis in the Middle East that offers a world of experiences. From its awe-inspiring architecture and world-class shopping malls to its impressive beach resorts and stunning city views, Dubai is a vibrant destination that entices travellers from all over the globe. Enjoy a night out at one of the many clubs and bars or participate in some thrilling activities, such as hot air balloon rides or dune bashing in the desert. Whatever your interests, Dubai will make for an unforgettable getaway.
2. London, United Kingdom:
London is one of the world's most popular vacation destinations. From its iconic landmarks and vibrant culture to its rich history and cosmopolitan nightlife, there is no shortage of things to see and do in this bustling city. Whether a stroll through Hyde Park or a shopping spree down Oxford Street, London has something for everyone. Take a tour of the Tower of London, explore royal sites such as Buckingham Palace and Westminster Abbey, or explore the trendy streets of Shoreditch and Camden – the choice is yours.
3. Cancun, Mexico:
Located in the Yucatan Peninsula of Mexico, Cancun is renowned for its sunny beaches, vibrant nightlife, and beautiful resorts. But beyond the party town's reputation, Cancun offers plenty of family-friendly activities. Take a tour of the ancient Mayan ruins like El Rey and Yamil Lu'um, or learn about this great civilization at the Museo Maya de Cancun. Take a tour of the Museo Sensorial del Tequila for an authentic taste of Mexican culture. Whether you're looking for a wild time or a relaxing family vacation, Cancun has something for everyone.
4. Bali, Indonesia:
Bali is the perfect destination for an unforgettable vacation. From its stunning white sand beaches to its lush jungle and historic temples, there is something for everyone here. Relax in the sun or go diving and explore coral ridges and WWII shipwrecks. For those looking for a cultural experience, Ubud is the place to be. Enjoy traditional dance performances, participate in batik or silver-smithing workshops, and join a yoga class. With so much to do and see, Bali will leave you with memories to last a lifetime.
5. Crete, Greece:
Crete is a stunning Mediterranean destination known as the birthplace of Zeus, the king of the Olympian gods, and the home of modern European civilization. Chania Town's Old Venetian Harbor oozes charm, while historic fortresses and monasteries stand in Rethymnon. With its captivating atmosphere, fascinating archaeological sites, and breathtaking natural beauty, Crete is an unforgettable travel experience.
6. Rome, Italy:
This historic city is one of the top tourist destinations in the world. From the iconic Trevi Fountain to the Colosseum and Pantheon, Rome is a city that offers something for everyone. While exploring the city, take some time to indulge in Italian cuisine at one of the local eateries. Sample freshly made pasta or fried artichokes, or enjoy a delicious oxtail stew. Shopping enthusiasts will love visiting the Campo de Fiori and Via Veneto. Spend some time soaking in Rome's unique sights and sounds, and create memories that will last a lifetime.
7. Cabo San Lucas, Mexico:
Cabo San Lucas is a popular destination for those looking for a break, whether it be a spring break getaway or a luxurious escape. The beaches offer something for everyone, ranging from the tranquil waters of the Sea of Cortez and Playa del Amor to the fast-paced waves of Zippers, ideal for surfing. Kids will love swimming with dolphins or riding a camel through the Desert Park Natural Reserve.
8. Istanbul, Turkiye:
Istanbul is a city like no other – centuries of history, culture and influences from many civilizations all coming together in one fantastic place. From the old-world charm of Sultanahmet to the fashionable sophistication of Nişantaşı, there is something for everyone in Istanbul. Whether you're a fan of history or high fashion, football or fine dining, Istanbul has something for you. Experience it all and explore this storied city. you may read more about: Halal Hotels Antalya
9. Hurghada, Egypt:
Hurghada is a beautiful and popular resort town located on Egypt's Red Sea coast. With stunning coral reefs and turquoise waters perfect for windsurfing, it's a great destination for beach lovers. Enjoy nearby Giftun Islands and Eastern Arabian Desert views, or dive and explore the underwater world. Remember to check out the old quarter, El Dahar, for an exciting look at the local culture and cuisine.
10. Corsica, France:
A peaceful French island with a relaxed atmosphere, Corsica offers beautiful views and incredible walking trails. Take the train through the mountains to the beach, passing rustic villages and grazing cows along the way. Make the most of your time here with a journey along the GR 20, or just relax and enjoy the fresh air. Corsica is the perfect destination whether you're looking for an adventure or just a few days away.
11. Marrakech, Morocco:
Explore the vibrant culture and history of the "Red City" of Marrakech. Wander through the intimate courtyards and narrow alleyways of the old Medina, and find tranquillity in the serene Jardin Majorelle. Take the stunning architecture of the city's mosques from the outside (non-Muslims are not allowed to enter). Enjoy a day discovering Marrakech's markets, gardens, palaces and mosques.
12. Barcelona, Spain:
Experience the surreal beauty of Barcelona, a city that feels like it was taken straight from a dream. From the works of Salvador Dali to the iconic creations of Antoni Gaudí, the city is brimming with culture and art. Enjoy traditional sangria and tapas at Las Ramblas while watching vibrant street performances, or explore the unique and breathtaking Church of the Sacred Family. Park Güell is also a must-see, with its whimsical gardens and sculptures. Barcelona is an unforgettable travel destination.
13. Tenerife, Canary Islands:
Explore the beauty and culture of this stunning Spanish archipelago. Climb the towering peak of Mount Teide and bask in the warm Mediterranean sun on Los Gigantes beach. Meet the vibrant parrots at Loro Park, and admire the wild scenery of Masca Valley. Sample local cheese and farm-fresh bananas, and take home a delicate calado Canario lace as a souvenir. There's no shortage of attractions in this charming island paradise.
14. Cusco, Peru:
An incredible mix of Incan and Andean Baroque culture, Cusco is a destination like no other. The majestic Qoriacancha palace and the church of Santo Domingo border the main plaza, Plaza de Armas. You will be amazed by the vibrant festivals, textiles and archaeological sites during your visit. Explore this unique high-altitude city to discover a perfect blend of Amerindian and mestizo culture.
15. New Delhi, India:
New Delhi is an eclectic mix of the chaotic and the calm. Wander through winding streets lined with shanties and marvel at the majestic 17th-century Red Fort. Shop in Chandni Chowk and bargain with locals. Jantar Mantar houses huge sundials and astronomical instruments used to predict the weather. End your day at India Gate, a national monument that honors soldiers who fought in WWI and the Third Afghan War. Explore and enjoy the wonders of New Delhi!
16. Florence, Italy:
A must-see destination for art and history lovers, Florence is home to the Galleria dell'Accademia, which features works by Michelangelo and the frescoed walls of the Basilica di Santa Croce. Photographers will appreciate the beauty of the Ponte Vecchio bridge, and shoppers will love exploring the boutiques in Piazza Santo Spirito. No trip to Florence would be complete without indulging in some delicious Tuscan cuisine – make sure to try the olive oil!
17. Edinburgh, United Kingdom:
Edinburgh is a beautiful and vibrant city filled with culture and history. Stroll through its cobbled streets, visit the Old Town and New Town World Heritage Sites, or explore the many galleries, museums and festivals. Sample some delicious Scottish cuisine and take in one of the many events throughout the year – from summer culture festivals to winter music and light ceilidhs. Edinburgh is sure to delight you whether you're looking for a relaxing break or an exciting adventure.
18. Bangkok, Thailand:
Bangkok is a one-of-a-kind capital city home to golden palaces, majestic spires, and colorful floating markets. Shop at Pratunam or Siam Square, then relax in the European-style gardens of Dusit. Make sure to visit the Wat Arun temple in Thon Buri and the Wat Pho temple of the Reclining Buddha in Phra Nakhon. Remember to indulge in some delicious mango sticky rice from a local food stall and take in the grandeur of the Grand Palace.
19. Doha, Qatar:
Doha is a vibrant city of culture and modernity, combining traditional Arabic architecture with gleaming skyscrapers. The Corniche offers stunning views of the harbor, while bustling malls provide ample shopping opportunities. Cultural facilities, like the futuristic Education City and the National Museum, provide visitors with a unique insight into Qatar's history and cultural heritage. For an unforgettable experience, Doha is a must-visit destination.
20. Las Vegas, Nevada:
A must-see destination for all travellers, Las Vegas, offers something for everyone. Experience the glitz and glamour of world-famous casinos, sample delectable cuisine from renowned chefs, take in spectacular shows or wander the iconic Strip. For a change of pace, visit the Mandalay Bay Shark Reef, hike the stunning Red Rock Canyon, or explore the Neon Museum. Whether you're a high roller or just looking to relax, Vegas has something to offer.
Conclusion:
These top 20 best holiday destinations around the world offer something for everyone. Whether you're looking for a thrilling adventure, a cultural experience, or a relaxing beach vacation, you'll find it in one of these fantastic places. Each destination has unique features, so take some time to explore and discover your favorite place.
Read More: