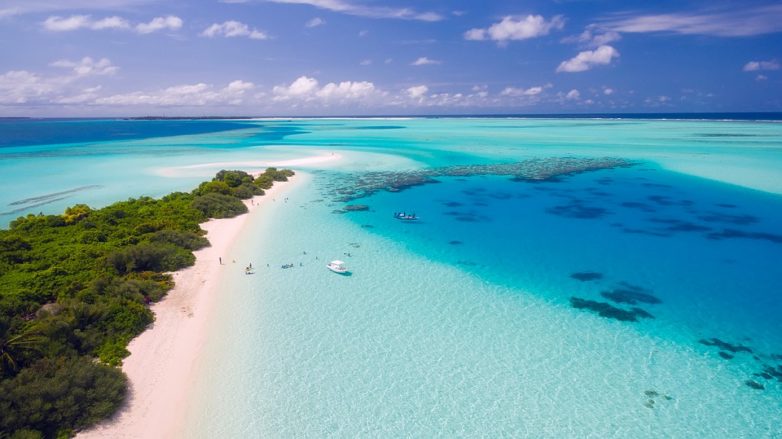 And once again it's time for summer to rule the weather reports with its scorching sunshine and witchy UV rays. But then summer also means holidays and holidays mean vacations. So it's time for 'Summer Vacations"! Start rummaging through your shelves and pull out that bucket list of yours that have kept hidden for summer to arrive. Most of us in India have our vacation times in summer and that is why it is always important to start planning them right when you are waving a goodbye to winter.
Now what is the most important thing that has to be remembered once you start planning for your trips? Summer travel tips! That is one of the most obvious things to be remembered when you finally see the bright sunrays falling on to your skin as soon as you come out of your homes. As much as summer is meant to travel a lot, it is also meant to take care of ourselves a lot because it is this season that burns our calories, skin, energy and our health too. So it is always important to follow some useful summer travel tips to avoid falling sick and ruining our entire vacation in summer. So with my 'been-there-and-done-that' feels, I am here to talk about some of the most important tips to be followed while traveling in summer. I am always confident about the tips and hacks that I follow and that is why I am putting them up here for you. Read along and try them out this summer while planning a vacation. And once you are done, do not forget to look for cheap flights to India.
1. Preference of places:
Now this is very important from my list of summer travel tips because you should always act think wise and twice before choosing your destination. You will almost end up burning yourself if you plan on visiting Rajasthan or the Thar Desert in summer. That would definitely be a bad choice. So make sure to research well and come up with places that have either moderate weather or bearable heat. Places with beaches or greenery around might probably be the best places to go and that is why I could refer either Goa or Kerala or Coorg from India because this is exactly the season when you can go there and have a lot of fun without bothering much about the weather. Of course backwaters and beaches are a great place to be at!
2. Thoughtful packing:
This is a very important summer travel tip that I would like to suggest which is very commonly followed. You need to brain drain and plan your upcoming days of vacation properly and figure out what to wear and how to pack them. If you are on a vacation for 7 days, plan your clothes properly with minimal jewelry that can go with any dress. Make sure to wear some light colored loose clothes that won't harm your skin and carry your sunscreens and lotions without fail. We love our skin and so let's not allow the sun to ruin it. Sweat is common in summer especially when you are traveling. Make sure to get rid of it or carry proper deodorants to maintain yourself well.  So add this one to your list of summer travel tips.
3. Taking care of yourself:
Save yourself from any skin issues or other health issues. That is something you should have in your mind always and so add this one to your list of summer travel tips. As said and known, summer is always fond of draining our energy levels, drying our skin and then pushing us into the state of sickness. Those endless commercials that portray the animated sun sucking out all our energies with a straw tell it all. That's what actually happens and when we travel, it happens quite often. So beat the heat with some energy drinks, water, and proper food at proper times and take other preventive measures that can keep you charged all the time. The same rule goes for your skin too. Sunscreen is a must and pairing it with some sunglasses is always a wise thing to do. Keep your skin fresh and keep washing your face regularly. Sickness is the greatest barrier to traveling and so don't let anything stop you from exploring the world outside.
4. Modes of transport:
Your comforts should be your priorities and so think twice before booking your modes of transport. Go for flight tickets if you find them easy and comfortable. Now-a-days, you find them at affordable rates at Indian Eagle and other travel agencies and so purchasing the tickets shouldn't be a problem at all. Go for some AC compartments if you are going in a train and travel in buses or by road only if you are confident that you can survive the heat.  You always have to make sure that you are fit and fine to go anywhere and that is when you should start planning.
Summer vacations can be fun if you just follow some tips and take care of yourself properly with the help of summer travel tips. That is what I have been doing. Hope I could help out a little through this article and if I did then like, share and subscribe to get notified with some more freshly brewed content.  Indian Eagle offers some of the most beneficial USA to India flights. Do not forget to grab them before it's too late.
Read More:
Easy ways to survive winter in Toronto
Essential Facts about Travelling by a Plane in India