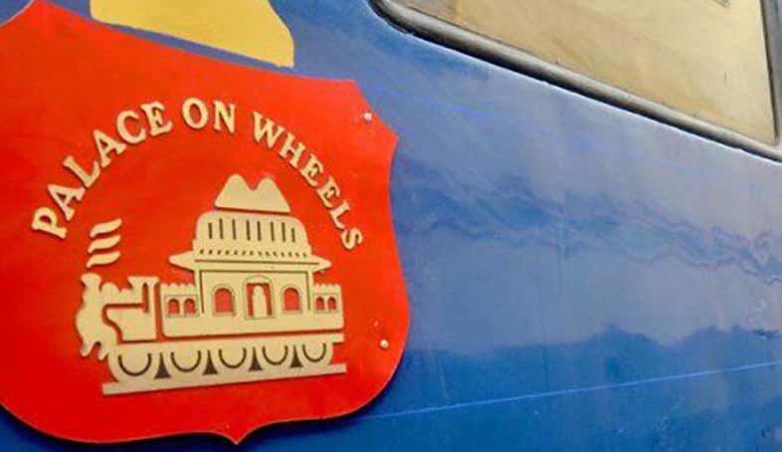 What is the first thing that comes to our mind when we plan for a domestic tour, undoubtedly mode of travelling right?Train, invented by a British engineer Richard Trevithick in 1804, is the best medium of roaming, especially when Indian Railways has gifted us with so many options.Many luxurious trains have been introduced in India and Palace on Wheels is first among them.
History of Palace on Wheels Train:
On the Republic day of India, 26th January in the year 1982, Palace on Wheels was launched as a joint venture of Rajasthan Tourism Development Corporation and the Indian Railways. However the coaches used for this luxuries train was not new. Even before the Independence this coaches have entertained the royal kings of Rajput, Gujrat and Nizam of Hyderabad and after 25 years of interval they were utilized again as a part of this express.
Purpose:
Palace on Wheels was launched with a purpose to promote Rajasthan Tourism. In its 7 night and 8 day long tour it covers the most of the heritage sites of Rajasthan. From the fusion of Rajput and Mughal architecture of the Pink City Jaipur to the thrilling experience of Ranthambore tiger reserve, from the majestic beauty of Chittorgarh to the amazing view of the City of Lakes Udaipur and the Heart of Mewar Jodhpur, all of this and many more you can enjoy during the journey. UNSECO World Heritage site, natural phenomenon, wildlife sanctuary and many historical monuments, every important aspects of Rajasthan have been captured in the itinerary of Palace on Wheels.
Facilities:
This luxury train, equipped with all modern facilities, promises to offer the treatment of a five star. Attached bathroom, satellite TV, Wi-Fi, individual climate controller, laundry service, writing desk, Ayurvedic spa, two restro bar-lounge all are available to make your journey smooth and easy.
Re-live the Royal Life:
Palace on Wheels train not only gives you a chance to witness the beauty of Rajasthan but also provides the opportunity to re live the era of royal kings and queens. Well decorated coaches named after the states of Rajasthan,39 Deluxe and 2 Super Deluxe cabins, mouth watering cuisines, royal treatment and hospitality of the traditionally attired staffs will help you to feel the grandness of Rajasthan.
Achievements:
With its mesmerizing facilities and awesome performance Palace on Wheels has secured a very important place in the world tourism. Many awards and appreciation have been received by this luxury train of the World.
Within the few years of its launch this express received PATA Gold Award given by the Pacific Asia Travel Association.
In 2010, Palace on Wheels ranked as the 4th best train in the world and the best in Asia, on a survey conducted by the global travel magazine Conde Nast.
This luxury train was also nominated for the "World's Leading Luxury Train" awards.
Many Famous TV channels like National Geographic,Discovery channel, BBC, Zee TV and MTV have covered this train in their various shows.
Palace on Wheels Route:
The luxury train has most fascinating destinations which are covered during 7 nights and 8 days trip. The trip starts and end from Delhi and covers the Jaipur, Sawai Madhopur, Chittorgarh, Udaipur,  Jaisalmer, Jodhpur, Bharatpur and Agra. The train will embark the journey according to their schedule. Train will run each and every Wednesday from Safdarjung Railway Station, New Delhi.
So, get ready for the grand vacation??A weeklong trip to the most luxurious part of India on the most comfortable train, Palace on Wheels cannot be missed for experiencing the heritage and rich culture of India.