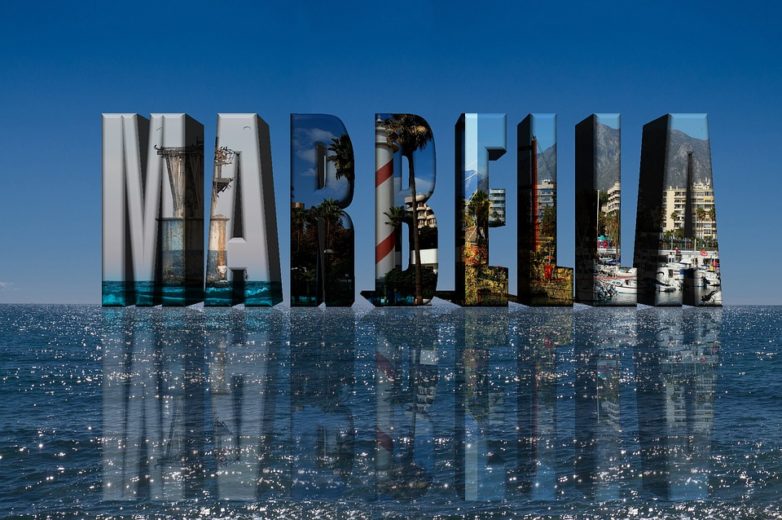 Planning a trip to Marbella? Visiting Marbella first time? You will be glad to know that Marbella is a fascinating place for vacations. It attracts tourists from all over the world because of its glamour and glitz. To enjoy your trip at the fullest, you must need to know the city in advance.
Start preparing for your holidays in Marbella early so that you get a fair knowledge about the place. A well planned trip will make everlasting memories. Best part is that you can design your travel plan according to your budget. Do a search about places to visit, places to stay, weather, sports activities etc. Here is the guide to your vacations to Marbella –
1. Where to Stay:-
Renting a villa in Marbella is the best option for homestay for having a home like experience.  There are many private villas in Marbella offering you a wide variety of facilities and amenities to make you feel comfortable as you feel while staying at your home. These self catering accommodation in Marbella, Spain are well furnished having well decorated interiors and fully fitted kitchen will all modern appliances. Apart from living facilities, they also offer luxury services like spa services, swimming pool, private garden etc. Book an ideal villa in advance according to your budget and needs.
2. Place to Visit:-
No one wants to waste time for searching places to visit after reaching your destination. It is always suggested to search before hand and make your travel plan accordingly. Must visit Puerto Banus, known for clubs, glamour and glitz. Puerto Banús is famous as the best yacht marina in Spain. If you are an art lover, then you pay a visit to Ralli Museum and the Poligono Gallery. Spend quality time in fascinating outdoor seating while relishing delicious food at restaurants in the Plaza de Los Naranjos located in Marbella's attractive Old Town.
3. Where To eat:-
Marbella has an array of restaurants, varying from cool cafes to family restaurants, multinational bistros to fish restaurants, waterfront restaurants to simple bakeries. You cannot afford to miss the Spanish restaurant and tapas bars for relishing amazing cuisines. You can note down some best cafes and restaurants nearby to place you are residing. You can take help of local guides as well or hotel staff may help you out with the best restaurants of the area.
4. Marbella's Beaches:–
Marbella enjoys a vast coastline of beautiful sandy beaches which runs about 26 kilometers, along with the Mediterranean Sea. All stunning beaches of the city are clean and have clear water, which makes them ideal for water sports. The Guadalmina beach, Linda Vista beach, and San Pedro Alcántara beach are classified as "Blue Flag" due to their clean and safe waters. The Playa Real de Zaragoza is a known for its chiringuito (snack bars) and stylish restaurants. The Funny Beach is famous for parasailing and water scooters.
5. Shopping:-
Marbella is bliss for shopaholics. The city has many supermarkets, designer boutiques, souvenir shops, jewelry stores and much more. Marina area of Puerto Banus is the best place to shop for all designer and luxury brands ranging from clothing to jewelry and shoes. Marbella Old Town and La Cañada Shopping Centre are also good for shopping where you can find everything you need.
6. Nightlife:-
Marbella is a worldwide famous city known for its alluring nightlife. Marbella has a marvelous collection of stylish nightclubs and discos for all budgets. Puerto Banus is the place where you can enjoy live music in stylish cocktail bars, savor drinks in international pubs and much more. The nights in Marbella are full of colorful lights, live music where you love dancing whole night.
7. Things to Do:-
Marbella offers a vast selection of activities to do its tourists to keep them occupied all the year around.  Relaxing at the beach, strolling at the wonderful market streets, clubbing at the nightclubs are the top things to do in Marbella. Apart from these, you can play golf, go for Tapas tour, experience thrilling water sports, take a city tour and enjoy boat parties. The city has so much to offer that you cannot feel bored.