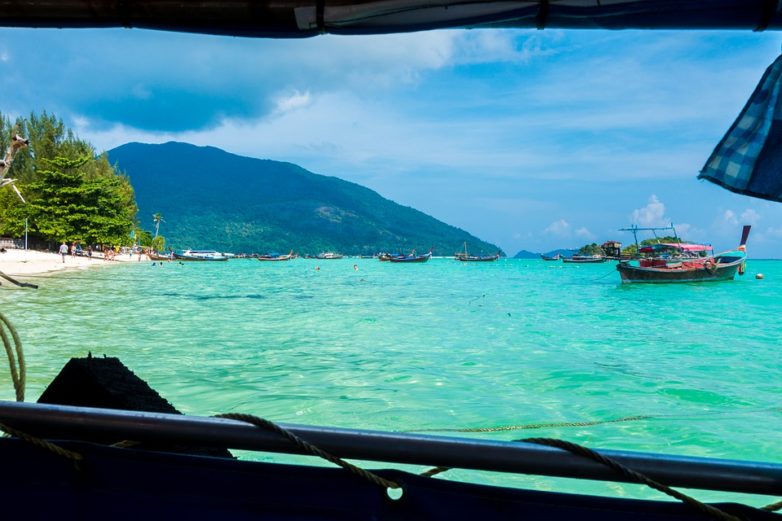 If you are a nature lover and adore sleeping under the open sky, if you love watching the beautiful moon surrounded by millions of shining stars then you must go for an adventure camping trip. So pack your bags with all the cool camping products and go out for a refreshing overnight camp.
Outdoor camping in Thailand is one of the most amazing and alluring experience of life. Thailand is also one of the most affordable and beautiful places to visit. Let us present the list of 5 best camping destinations in Thailand. Just choose a perfect camping destination according to your choice, rent a tent and stay there for few days in the laps of nature.
Khaosok Boutique Camps:
Khaosok National Park is one of the top most visit camping spot in Thailand. This national park is located in Surat Thani Province and surrounded by beautiful views of the nature. The biggest attraction of this place is its wildlife safari, the world's biggest flower, waterfall, giant trees, rainforest, elephant trekking and much more. This is the single place where you will find the thousands of beautiful butterflies and birds. If you looking to take a break from your boring and hectic daily life, then Khaosok National Park is the perfect camping spot.
HinTok River Camp:
HinTok River is a very magnificent place for camping. This stunning place is located over the historic river of Thailand "River Kwai" and due to its wonderful location; HinTok is the major tourist attraction in Thailand. Kids and youngsters love this place because of its riverside and jungle sceneries, starry and dark sky, greenery, large mountains,  etc. By camping at this location you feel more close to nature. The deluxe camps, swimming pools, outdoor shower, luxurious furniture are some of the biggest attraction of this place.
Similan Island:
Similan Island is a place where heaven meets earth. This Island has the best diving sites in the world, courtesy of its alluring camping experience. This Island is located near about 50 miles away from Phuket, Thailand. Plant Conservation Department, Wildlife, Thai Mueang District, Phang-nga, makes it one of the most popular and perfect camping spot of that country.
Rainbow Fish Divers:
Rainbow Fish Divers is a camping spot which gives you an experience of a perfect romantic camp along with beautiful beach, seaside scenery, sunny days, underwater dives and much more. This place is located at Koh Tao of Thailand. This destination is further famous for its underwater world. It is one of the major tourist attractions of that region. If you are planning to visit this camping spot then summer is considered as the best time, as in summer you can completely enjoy everything this island has to offer.
Erawan National Park:
This national park is well famous and one of the prime attraction amongst the tourists. One thing that makes Erawan National Park special  is its seven-tiered waterfall and the lovely evenings this park has to offer. Erawan National Park is the perfect spot for outdoor day-night camping in Thailand. This national park is situated at 45 minutes away from Thailand's historic city of Kanchanaburi.