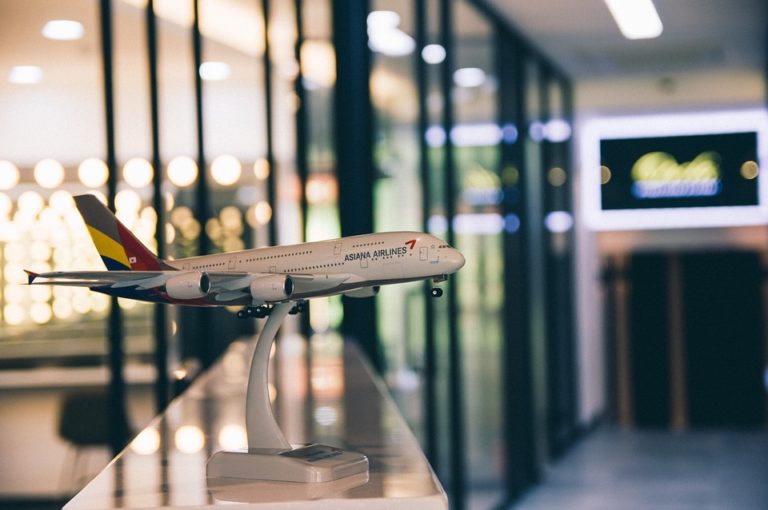 Traveling is perhaps the most enlightening and entertaining hobby that a person can have. However, it has its cons too like long-haul flights, discomfort, lack of sleep, etc. If you are a globetrotter and love traveling to far away exotic destinations, you what we are talking about. Confined in an airborne metal hose for the longest hours, even if it is first class, can take a toll on any flyer. The frequent flyers know better! They book their flights and hotels in advance. They try to take the benefit of the discounts and limited time offers to get hold of the best seats. Don't worry, by the time you reach the end of this blog, you would be wiser! After that, all you need is a subscription to an internet plan such as Windstream Bundles, and you are good to go!
Meanwhile, read on to find some travel tricks and hacks that can make your journey more relaxed and enjoyable.
 1. Choose the Right Seat:
Be an early bird and book yourself the right seat. Whether you prefer a window seat for sleeping better, or an aisle to easily reach the bathroom, check in early and choose the best seat for an easy journey.
2. Get Physically and Mentally Prepared:
Some people are unable to sleep during a flight at all, so don't deny yourself sleep. Sleep is important and you need to have a good rest before you take the flight. Apart from sleep, meditate, spend time in the gym for some good stretching or go for a walk. This will prepare your body for a sitting position for the longest hours.
3. Power Up:
Charging up all your devices (tablets, smart phones, laptops, etc.) before leaving is a must. Bring your charger along too to recharge them if needed. Keeping an external charging device as a backup is always a good idea.
4. Bring Along Your Entertainment Stock:
Load up your laptop, tablet, and smartphone with some good collection of music, e-books, and movies as per your taste. Real books (paper versions) are also a good idea to keep you engaged and entertained. They will also give you a break from constantly staring at the gadget screens.
5. Get Comfy:
Dress up in comfortable clothing. Fitted shirts, tight and digging in waistbands, skinny-stiff jeans are a huge No No for long-haul flights. Give priority to your comfort. You don't need to look like a trendsetter on a flight. Nevertheless, if you are a trend-freak who has to look stylish, keep a change of clothes along. You can always slip into them before you step off the plane.
Remember, planes get chilly during long flights. Wearing layers can help. Also, do not ignore the footwear. Wear a comfortable pair of shoes that you can easily slide off anytime during the flight.
6. Bring Along Snacks:
Yes, meals and snacks are offered on the planes! However, it is a good idea to bring something homemade. Bringing a few pieces of fruit, peanut butter, or some crackers is great. You can quell your hunger pangs in between the served meals.
7. Don't Forget to Bring a Scarf/Shawl:
Handy for covering  your eyes,  yourself, or using as a pillow – a shawl ha multiple benefits.
8. Pack a Blanket and a Pillow:
If your head is rolling all over the place and you are cold, it is not possible to doze off. Keep a blanket to keep you cozy. The neck pillow is a must-have for your essential mid-air sleep breaks.
9. Some Other Essentials:
It is impossible to sleep with constant noises of people chatting, or moving about, or the glaring light from your fellow traveler's iPad. Keep a sleep-mask for eyes, and a pair of headphones to secure a nice slumber.
10. Hydrate and Hydrate:
Dehydration is not an option on a flight. You don't want to stumble off the plane like a dead and energy-deprived person. Dehydration can cause a substantial drop in your mood, cognitive function, and energy levels. It can also cause headaches, dry skin, and irritability. So, drink plenty of water and drink frequently even if you don't feel like it.
11. Keep Clean:
Keep all the important toiletries handy. Cleansing and tidying essentials such as, toothbrush, face wash, a soothing moisturizer, deodorant, facial wipes, would keep you refreshed during the flight.
12. Be Productive:
Since you will be sitting in one place for the longest hours, catch up with your urgent work! Open up your laptop or notepad, whichever you prefer and get to work. You will be surprised how can be done if there are no distractions.
Read More: