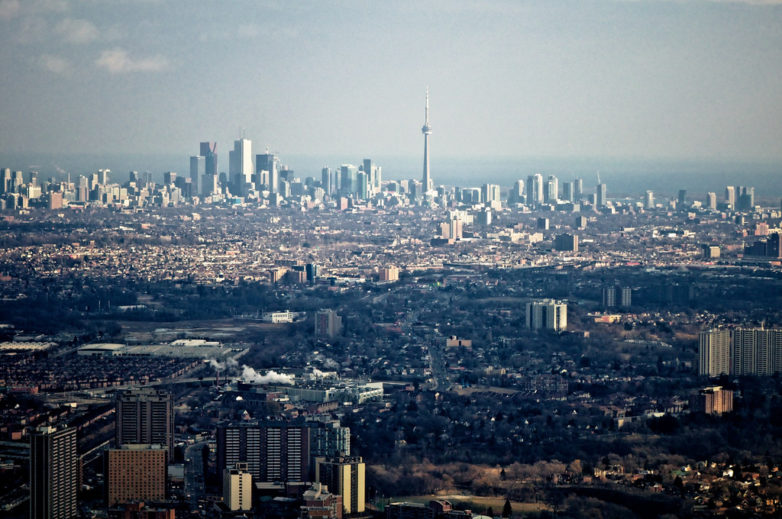 Oh god, it's winter again in Toronto. This city is an unforgiving place in the dead of winter. It has the coldest weather and if you don't prepare in advance to face the winter, you might be eaten alive. Here's a list of useful hacks and things to do in Toronto this winter.
Survival tips:
1. Dressing for the Toronto winter:
Replace your denim jacket with a heavy waterproof overcoat. Choose the one which will is more comfortable as you'll have to wear this overcoat throughout the winter season. Your winter jacket might be exorbitant, but they can last for years, so do not be scared to invest in this.
2. Good winter boots:
It is easy for you to slip on ice while walking to the office or class. It's time to buy a good pair of boots. Get waterproof and insulated boots, to help you walk the snowy streets with ease and keep yourself warm and your feet away from frostbite.
3. Warm gloves:
Get a good pair of gloves. Do not go for the hand knit ones as they can have gaps and might not do a great warming job. If you're a one who could not stay away from your gadgets for an extended period of time, there are gloves made with different fabrics for the index and thumb finger, which can let you work with your touch screen gadgets with ease. Now, you can easily text someone about how much you hate the winter, with your gloves on.
4. Make time for travel:
The most bothersome thing about the winter season is the time it takes to travel from one's home to the office or college or grocery store. So, ensure that you plan for your travel in advance. Be ready for the delay in every mode of transportation. If you're traveling by car, do not forget that it will take some time for you to spade the snow and rake the ice off your car. Planning your travel time in advance will ensure that there are no major delays and you reach the destination on time.
Quick survival tips
Use a slow cooker
Use beet juice instead of salt
Stock your car with an emergency kit
Walk like a penguin on the ice
Do not leave your windshield wipers raised
Use cooking spray on shovels to clear ice
Moisturize your body and face constantly
Things to do in Toronto this winter:
1. Get sporty:
If you're in Toronto during the winter season, (December to February) you cannot miss the winter ice party that takes place on the Natrel Rink. This event happens only for nine weeks during the winter. Check out for its schedule and take part in it. You can also try snowboarding in Toronto during the winter season.  There are four snowboard centres in Toronto – Centennial Hill, Earl Bales Parks, Mount Chinguacousy and Uplands Ski Centre. These places are less frightening and inexpensive too. If you do not wish for snowboarding, you can also go for tobogganing instead.
2. Enjoy the view from the CN Tower:
You cannot leave Toronto without visiting the CN tower. It is a great architectural and engineering showpiece. You can enjoy the 360 degree view of the entire Toronto city from the Glass floor or the Skypod of the CN tower. Another unique experience you can have at CN tower is the Edgewalk. It is the world's highest full circle, hands-free walk at the top of the 365m high CN tower. Add it to your bucket list. You can stay in a few of the best Toronto hotels near airport, to get easy access to the CN Tower and other important destinations of the city.
3. Winter displays:
Toronto offers various picturesque outdoor winter displays. You can visit the Winter Light Exhibition at Ontario Place. The Toronto Light Festival is the largest open-air light gallery which displays light artwork from local and international artists. The festival is free to attend. Ice breakers, an another winter event, displays a series of large installations based on a theme along the lakeside west of Yonge street.
4. Taste the amazing wine of Ontario:
Ontario is home to stunning three wine regions. The Niagara Wine region is just an hour drive from Toronto. If you're in Toronto in January, you cannot afford to miss the great Niagara festival. During this season the Niagara Wine country will look like a wonderland along with some outdoor activities. If you're a wine lover, you'll love this festival.
Toronto also hosts a lot of winter events on a regular basis like Winter Craft Beer Festival, Winterlicious, Beach Bash in the Six, Toronto Tea Festival, Winter stations and more. With all these survival tips and things to do list, you can easily tackle the cold this winter. Relish the beauty of the freshly fallen snow and the crisp morning air. Get ready to embrace the winter this year.
5. Hire a RV:
For Outdoor trips in Toronto, you can hire a RV (Recreational Vehicle). They contain a lot of facilities and all cost are associated with rental. They can cater a small family easily and up to 8 people can sleep. As these RV have shower, kitchen and bathroom facility, make sure it has a 
RV tankless water heater heater
 installed. Otherwise cold weather of Toronto will remind you home every time, whenever you touch cold water
Read More: