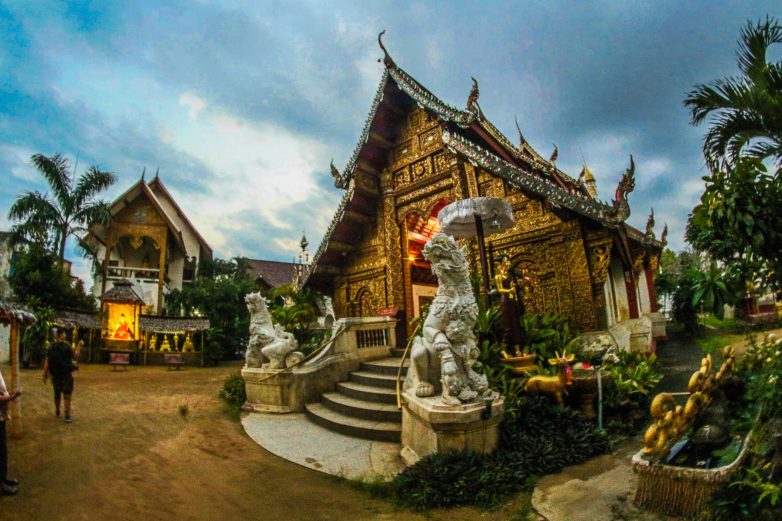 Thailand is a tourist magnet country. It continues to amaze people with its island sandy beaches, amazing cities, historical and religious monuments and hill stations in the north. It is a place where you can find any landscape, so it has a touch for each person. While the capital of the kingdom is a busy city, northern Thailand is the soul of tradition, culture, and imagination. The biggest attraction in the northern part of the kingdom in Chiang Mai, and there are hundreds of things to do in this little heaven.
For this reason, we have listed and discussed some of the best attractions and things to do in Chiang Mai. Bounded by lush green mountains and occupied by some of the most beautiful temples in the world, this place is a center for reconnoitering northern Thailand. Although Chiang Mai is Thailand's fourth largest city, it is one of the most visited places in Far East Asia.
One of the most important cities of the former Lanna Kingdom, this place is now full of serenity. You can easily take some time off to relax and stroll back to recharge your mind. Following is a brief yet informative list of things to do in Chiang Mai, we hope you read it and take some notes for your next Chiang Mai travel plan.
But before proceeding any further, we would like to recommend you one of the most important traveling tips for saving. Always book low-cost flights to Thailand from London or anywhere else in the UK. If you are traveling from any other part of Europe or the world, we recommend you to draw a flight comparison for buying cheap tickets.
Elephant Nature Park:
Although you cannot ride an elephant in this beautiful rehabilitation park, you can still take snaps and come close to one of the most beautiful gifts of nature.
This park was set up to protect the abused elephants of Thailand. Unfortunately, this country has a history of animal abuse, especially elephants and tigers. This sanctuary is dedicated not only to protect elephants and rehabilitate them but also to educate people the importance of this beautiful and sensitive animal.
Temples:
The city of Chiang Mai is full of beautiful Buddhist temples. They are also known as 'Wats' and with a few exceptions, they are open for everyone to visit. Visit as many temples as you can take as many snaps (if allowed) because they are a unique experience.
Rock climbing:
There is truly some genuine rock climbing in Chiang Mai. If you are a climber or want to take some basic rock climbing classes, you can stay there for a while and learn this amazing skill.
Cliff diving:
If you are a little bit of adrenaline junkie, this is certainly your thing to do. Enjoy cliff diving at the Hang Dong Rock Quarry. This place was formerly used as a limestone mine, but now submerged in vivacious turquoise green water, it is a perfect pool deep enough to enjoy cliff diving.
Zipline over the jungle:
Zipline over a jungle is an exceptional experience for everyone. There are multiple zip-lining companies in Chiang Mai, so choose your adventure company by comparing their adventure and prices and enjoy going over the jungle.
Mountain Bike:
We also recommend you to enjoy riding mountain bikes on different trails. These trails will take you to different sides of Chiang Mai and around Doi Suthep.
Mae Hong Son Loop:
Rent a scooter or a motorcycle and ride to this amazing loop. It should take at least four days to travel, starting from Chiang Mai and all the way to Mae Sariang, Funky Pai, and Mae Hong Son. You will come across beautiful mountains, waterfalls and other natural landscape.
Visit Lanna Folklife Museum:
A former Provincial Court, this traditional Thai museum is one of the must-see places in Chiang Mai. From the traditional Lai-Krahm Pottery stenciling to the Fon lep fingernail dance, this museum is exceptionally unique.
Meeting tribes in the surrounding hills and mountains:
Although Thailand is rich in beaches and beautiful islands in the southern part of the country, it lacks culture and traditional values. People who live in Northern part of the Kingdom, especially Chiang Mai are traditional and culturally rich. The surrounding mountains are heaven for trekkers, as they are filled with original people, beautiful waterfalls, and picture-perfect landscapes. Tribes living in these areas are welcoming, and we recommend you to visit them to get a genuine feel of how hospitable indigenous Thai people are.
Read More: