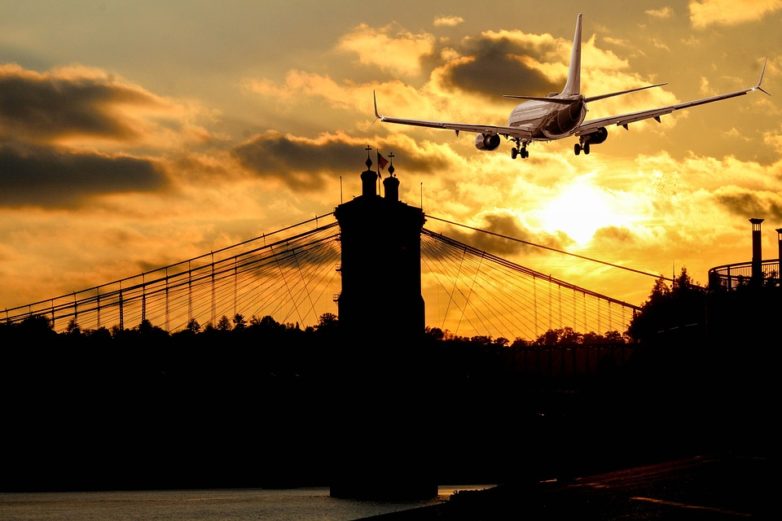 Stockholm is the capital of Sweden. This city is famous for its island archipelago landscape and is a home to Nordic people who live on its 14 islands. Though a small city as compared with other metropolitans of Europe, Stockholm is the true essence of Scandinavia. For its unique terrain and natural beauty, Stockholm is also known as the Venice of North.
Reasons to visit Stockholm:
Stockholm is loaded with majestic views. The best way to observe them is from the renowned summit of the City Hall. You can wander in the medieval streets and lanes of Gamla Stan and gaze upon the ancient architecture, along with a unique opportunity to see a very well-maintained 17th-century vessel at Vasa Museum
Getting to this wonderful city is quite easy as it has 5 airports. But we recommend you to choose from Vasteras, Stockholm Skavsta, and Stockholm Arlanda as they are major airports of the city. All are operational and served by major European carriers from multiple destinations in the United Kingdom. For this reason, it is quite easy to find reasonably priced flights at any time.
Located around an archipelago of thirty thousand big and small islands, a visit on the boat is one of the best ways to see Stockholm's true beauty. Apart from all the nature and green islands, you can explore a forbidden coastal fortress, different palaces, vivid boutiques, and museums.
How to travel?:
You can book low-cost flights to Stockholm from London or any other city in the UK with the help of online travel agency or travel aggregator. But there are other ways to reduce your traveling cost and you must learn every mean necessary to maximize the fun and minimize the cost.
Traveling and tourism are all about maximizing your experience by spending according to your budget. Some travelers have a budget to meet, but they also want to seek the best at any place. For this reason, people tend to save a lot of money on traveling and accommodation. Fortunately, there are multiple ways to minimize your traveling cost which you can start applying for your very next travel and avoid paying any extra shilling on your flights.
But cheap flights and other traveling modes can be sometimes challenging as there is always a route factor in it. In the case of flying cheap from London to Stockholm, we have to keep in mind a very hectic and full of traffic flight corridor between Island of Great Britain and this Kingdom in Scandinavia. The two capitals of their respective countries share multiple direct flights each day and thousands of passengers are always in transit between these 2 countries, and not everyone is a tourist. There are business individuals, students, families, and people with other visiting purposes.
So we offer our readers multiple tips to enhance their savings by booking low-cost flights from London to Stockholm, Sweden. These tips are verified with our experience and can help you save a lot of money on traveling. But we state from our experience and sometimes any of our tips can become a source of inconvenience for you and people traveling with you. So explore your travel destination, plans, stay and any other factor that can influence your traveling and only then book accordingly. With that said, we want to proceed with our article and few informative and genuine tips.
Perfect time for airline reservation:
People either book their tickets too late or too early. When visiting Stockholm, choosing a time to get your airline reservation is crucial as on or offseason must be put into account along with other factors. You should always travel
to Scandinavia during summers, as it can be a bit too cold for anyone to enjoy near the Arctic Circle and see all the wonderful sights of Stockholm.
But if we present our tip and you have no major problem with Scandinavian winters, we recommend you to visit this place in winters as the flight tickets are quite cheap then they are in summers. Winter is also offseason, so you may be able to find great accommodation at lower prices. In this case, try late airline reservation as there will be a greater chance to secure cheapest flight ticket.
However, if you want to visit Stockholm during summers and enjoy low traveling costs, we recommend you to travel between mid of March to early May. You will need to book your tickets at least a month and a half in advance.
Booking from an airline website? DON'T:
Booking from an airline website may seem like a relevant idea but it is not. People make this error almost every time and end up paying more for their tickets. People also waste their time searching multiple websites of airliners trying to get the least priced outbound flight to Stockholm.
This practice is not only time consuming, there is only a little to gain from it. So avoid booking any flights from airliner's website in the future. Even we have made this error before.
Compare flights on an Aggregator:
Before booking any flight, compare flights fare on a travel aggregators. This how you will get a good idea on a single screen how much every outbound flight is charging. In this way, you can book the most suitable flight at the least price.
Booking through a Travel Agency/Agent:
You should always book through a renowned travel agent. In this way, your trip will be secured and you can not only reserve you inbound and outbound tickets, you can get your hotel and other traveling booked as well.
Connecting flights:
Although some people might disagree with us as this method can take extra time and energy, it is one of the best ways to secure low-cost flights to Stockholm. So if you are willing to wait for a couple of hours at transit, you can book a cheaper connecting flight to Stockholm, Sweden.
No room to become double minded:
When you have made your search and finally got one cheap flight to Stockholm, it is imperative to have no second thoughts that can make you double minded. Book that flight as soon as possible or end up paying a few extra pounds for the very same flight.
We hope these points will help you secure a low-cost flight to Stockholm from London. So try to apply few of them and travel an extra mile with the money you have saved.
Read More: