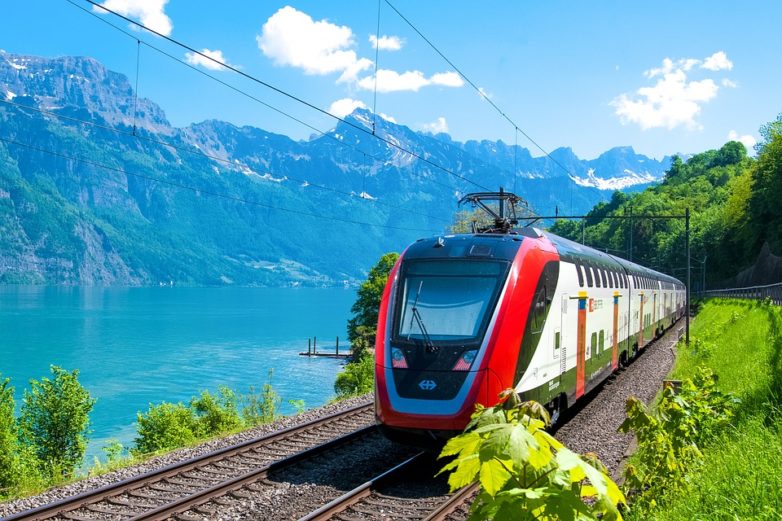 People always ask what is that keep you going. Of course, you must be thinking what can it be, right? For some, it is writing while, for others, it is food, but there are some people for whom it is traveling.  They feel alive and rejuvenated when they go to different places and meet new people. This trend is highly popular in western countries and now its influence can be seen in India too. You can find many people, families, group of friends, and teams traveling for fun and enjoyment. They take the mean of transportation that allows them to have a great time and learn diverse things.
Trains are helpful for travellers:
There is no denying that trains in India are absolutely helpful for travellers. No matter you are yelling at the rush of platforms or you are cribbing about the smell that sometimes comes from the train toilets; you have to accept that public places are like that only. You cannot do anything with that. Even the airports are no longer empty or crowd less.    If you look at a train from the perspective of a traveller; you would be able to squeeze all your misperceptions about it.  And before you raise your finger on the lack of services, it might interest you that today you can even know about the Indian railway live running status. In this way, you can know about the location of a train in no time. It is not just about the location, you can know about anything about the ticket, trains or routes if you want. Indian railways has significantly increased in last few years and continues to progress.
Plenty of People to talk to:
When you are in a train, you get all the people in the world to talk to. Most of the people traveling in a train are interested in having a word with you. Of course, you have to filter out what type of person you want to talk to for time pass but it's fun. Of course, things can turn out to be little stressful too if you begin to talk about your personal stuff or confidential details. The point is that you have to talk generally. There are plenty of topics out there that can be discussed. From sports to education; places to cultures; you have a wide spectrum of topics to choose from.
Interesting backdrops:
You can feel differently amidst different backdrops. When you sit in a train, the train takes you through different spots and places. You get to see so many backdrops and many settings even stole your heart instantly…it is like a movie of sceneries is getting played in front of you.  Different landscapes fill you with so much of richness and fun and excitement. Where the natural sites of rivers, mountains, trees, fields and bushes make you feel so alive and uplifted; the sites of busy roads, huge bridges and buildings give you a different viewpoint about your country.
Thus, you should go by train for your trips. These trains fill you with the experiences that are worth taking.
Read More: