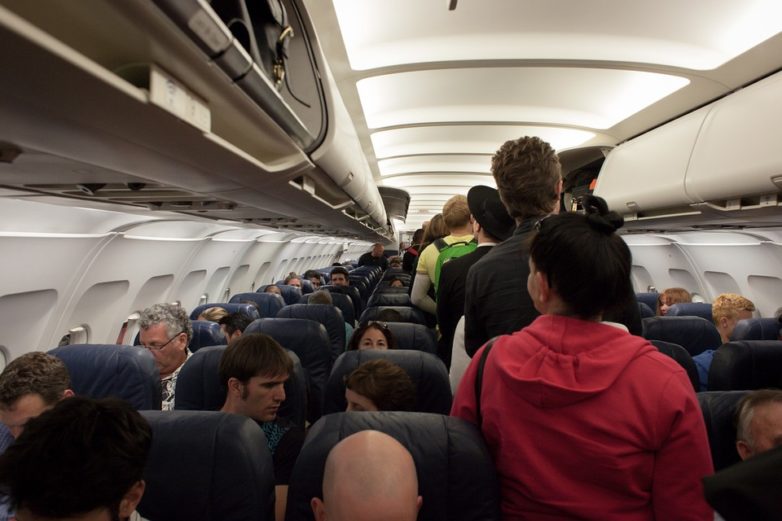 Not all the airlines are comfortable, some gives you really hard time and uncomfortable seats. Depending on the airline one is flying, it can be downright unbearable. Sometimes it's sucks so what to do to avoid it? Well, you can pick a good one, one which is comfortable and provide the most of seat pitch and the legroom. Below are some airlines that offers the most seat pitch in economy class, so before you pack up for booking cheap flight tickets to India, have a read where you'll get maximum comfort.
JetBlue:
It's pretty surprising to see that JetBlue is in the top of the list, despite being a domestic carrier. Seat pitch on the A320 tops out at 39 inches. Compare it to the lowest ranking airline if it's not sounding like a lot and you'll see it actually is. And you'll be glad to know that JetBlue flies over more than 100 different destinations, including Caribbean and Central and South America.
Baggage policy:
Jetblue will charge for bags that are greater then the standard 50 pounds or 23 kilograms I.e 51 pounds to 99 pounds or in other words it's 24 to 45 kilograms, the cost comes is $100.00 USD extra on per bag.
WestJet:
Canadian carrier WestJet's 767-300ER provides 38 inches of pitch in economy class. Which actually is great if you're travelling via Canada. This certainly makes sitting in an economy class bearable.
Baggage Policy: dimensions of the checked baggage must be under 157 total centimeters or 62 total inches which must not weigh more than 23 kilograms or 50 pounds. Any baggage exceeding size or weight allowance is subject to oversized size and weight restrictions and fees.
United Airlines:
Who would have thought that this airlines, being a domestic carrier would make to this list? United's 757-200 economy class seats offer 36-37 inches of pitch, making it the third on the list. Not bad haan! It's a right flight to book.
Baggage Policy: United airlines charge for bags that are greater than the standard 50 pounds, I.e 23 kilograms: 51 to 70 pounds I.e 24 to 32 kilograms: $100.00 USD extra per bag.
Hawaiian Airlines:
Hawaiin Airlines Airbuses are pretty nice too. In addition to an upgraded business class seat this airlines offer 36-37 inches of pitch in the economy class. Now this is the third fourth highest of the list. Another excuse to fly to Hawaii.
Baggage Policy: this airlines allow 1 carry on bag and 1 personal item I.e purse, laptop bag, briefcase per passenger fee is free. Carry on should fall in the size 45 linear inches (22 x 14 x 9 in) or 115 centimeters, which includes handles and wheels.
American Airlines:
Here we have another shocker on the list, American Airlines which stands fifth on the list with 36-37 inch pitch onboard their 777-200 economy class cabin. It's good to know that everything with the new American is negative. American domestic flights are good and thus it's glad to know that it is ranked top 5 when it comes to economy seat pitch.
Baggage Policy: it allows 1 carry on bag along with a personal item say like a laptop bag, briefcase or purse per passenger free of cost. Here carry on should be under as per: 45 linear inches (22 x 14 x 9 in ) or 115 centimeters, which includes wheels and handles.
So the next time you need to fly in economy class, consider flying through one of the above. You'll get more pitch, which will make flying in economy class a little more comfortable. Leaving apart pitch, it's equally important to have large seat, so be conscious to read my this post which is covering the information regarding the airlines that have the largest economy class seats.