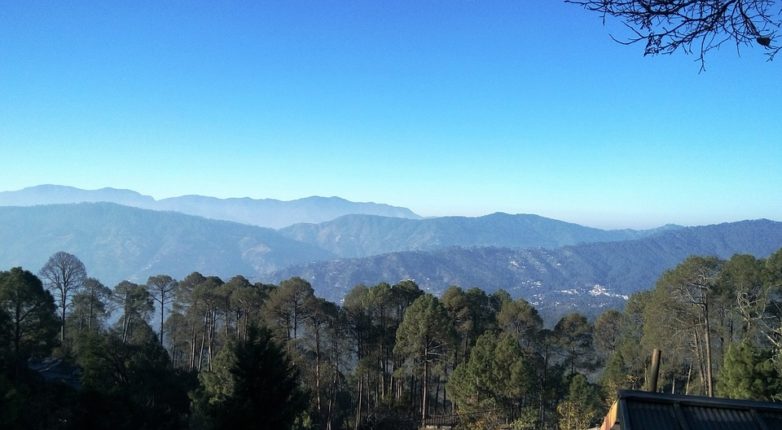 North India is one of the most enchanting parts of India where a lot of people, coming from all part of globe, spent their time on vocation. You can always visit that rush in the major cities Jaiput, Dehli, Nucknow etc. Almost every ones loves to explore these stunning cities. And India has a lot of tourist place to visit where you can find its magnificent glory, people and tradition. And you should not miss to visit some of the best places in capital city of India like Rashtrapati Bhawan, Gurudwara Bangla Sahib, Chandni Chowk , Akshardham, Humayun's Tomb, Lodi gardens  etc. Its old history, culture, cuisine always calls people to explore more and more.
1. Rajmachi:
Rajmachi to be an elevation of 2710 ft located near Lonavala is one of the most beautiful tourist places of India. There are two fortified peaks – Manaranjan and Shrivardhan forts, located nearby two famous hills of Khandala and Lonavala in Rajmachi. Udhewadi is another name for Rajmachi which is a village and there has been many changed of hands from Shahu Maharaj, Shivaji Maharaj, Emperor Aurangzeb and eventually the British reign. The fort of Rajmachi is very famous among adventure and trekkers enthusiasts.
2. Dharamshala and Mcleodganj- Tibetan charm:
Dharamshala is another small but quaint hill station of North India that offers mesmerizing views of sparkling Dal Lake, Dhauladhar Ranges, plush green deodar forests, and permanent residence of his Holiness – The Dalai Lama. Dharamshala is 9 km downslope of Mcleodganj and here Mcleodganj is tops place of the list of North India. This place is known for exhilarating adventure and quaint cafes. The twist destinations place are among the best visit place in North India and Dharamshala and Mcleodganj an integral of the travel packages of Himachal. Here attraction place are Dal Lake,  Kangra Fort, Tsuglagkhang Complex, Naddi Village and Bhagsunat. The nearest airport of Mcleodganj is Gaggal which is 10 from there and 90 km away is the nearest railway station Pathankot Junction.
3. Varanasi- Peace seeker's haven:
One of the famous religious hubs of India is Varanasi, is the perfect place for unwind and rejuvenating the soul and the mind. Varanasi is un-doubtly  is very enchanting to all travel enthusiasts due to narrow lanes, photogenic ghats of Ganges, Century old temples and the stunning evening aarti. And there are many attraction place like Dashashwamedh Ghat and Vishwanath Temple. And it is easy to reach there because of its own airport and railway station.
4. Kasol- Touristy beauty:
One of the enchanting, fantastic and upcoming vocation retreat place of North India is Kasol. This place is very enchanting for photography buffs, backpackers and solo travelers. This stunning and charming little village of Kullu by the Parvati River has a lot to off – mind rejuvenation, complete peace and freshness. There are a lot attraction place like hiking, camping, trekking and trying sumptuous Israeli cuisine. And there is nothing to reach there because of Bhuntar Airport is 42 km from Kullu and there are regular buses and cabs available from Bhuntar to kasol.
Ranikhet- Relax away the entire vacation
Ranikhet is organized itself by its heritage temples, plush green surroundings and classic churches. This retreat forested hill is very attracted place for new romantic couples who are searching for a stunning honeymoon away from noises of city or urban. There are a lot by which you would be attracted like trek, temples and stroll to reveal the nature's splendor. You may be worried to reach there but closest railhead is kathgodam, located near by 80 km away.