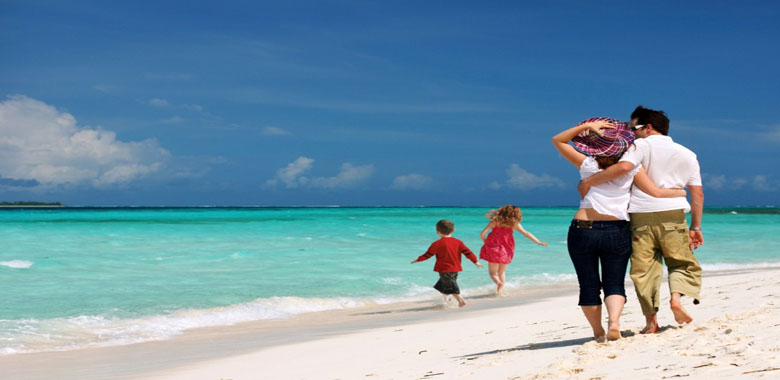 It's summer already. If you are a frequent globetrotter and are not able to make time to research and plan your summer vacations, then we are right here to help. You have no time to waste so just conduct some quick research on your Spectrum Internet on one of the places that we are going to suggest. Make quick bookings right away, since these are some of the most popular and most visited places of the current year. California and Florida have always held the top spots for summer, for many good reasons. But, we are going to suggest places outside the United States too, because you need to explore the whole world!
Check out some of the most incredible travel destinations for the year 2018!
1. Seville, Spain:
Seville has been through some major transformation in the last decade. It used to be a  very congested metropolis that rested on the historical laurels. But now, it has bloomed into an amazing city of trams and bicycles. It seems to be keen on reinvigorating the artistic past. The number of tourists that are flocking to the city indicates that the said metamorphosis has managed to catch people's attention. You may have seen the city in your favorite fantasy show Game of Thrones.
The city adds color to the artistic renaissance that is already there. You need to visit this beautiful city and witness the blend of ancient and modern in its best form.
2. Canberra, Australia:
Known for some popular festivals, Canberra should be on your 2018 travel bucket list. If you want to experience authentic Australian history and culture, you need to visit this city. It is full of natural treasures, superb galleries, and monuments. It is surrounded by native bush and parkland. If you are a foodie, this place is heaven for you. Feast on the exciting gourmet cuisine, since the city is flooded with culinary highlights. You won't regret visiting this culturally-rich city.
3. Detroit, USA:
After decades of neglect in the past, Detroit is again rolling. Young creative types bump-started the city scene as they began to transform the massive slew of old, abandoned buildings into galleries, bike shops, and distilleries. The city was recognized as the center and historic heart of the automotive industry of the United States. It used to have a nickname of 'Motor City'. You need to witness the new face of Detroit.
4. Guanajuato, Mexico:
Guanajuato will surpass every other place when it comes to the topical appeal. From the silver screen to silver mining, right in Mexico's central highlands, the city's local silver seams are producing crazy wealth. The city is visually stunning with a cityscape of pretty squares, ornate churches, and colorful houses. You need to visit the city to witness the perfect blend of man-made and natural. No wonder many movie producers are choosing the city for their sets.
5. San Juan, Puerto Rico:
Another city where new meets old and makes an amazing blend! Witness how the colonial past mingles effortlessly with the emerging urban modernity in this city. The old city has cobblestone roads and is an enclosed enclave. It has historic churches, leafy plazas, and forts. Beyond that walled enclave, contemporary San Juan is beautifully draped with catchy murals, and it has a dynamic art scene with a cadre if galleries and museums. Recently, innovative restaurants and eateries have opened that are equally tempting for casual diners and foodies. In addition to that, the exuberant and lively nightlife scene is another massive attraction. You will find some amazing bars, lounges, casinos, and dancing clubs. The city has some dazzling beaches too. It seems to have everything, a tourist may want!
6.    Matera, Italy:
Matera has some breathtaking looks. It features a crown of houses that are perched above a canyon. But guess what! That is half of the story! Twisting beneath the concrete surface, you will find a labyrinth of churches, monasteries, and cave dwellings that date back to as long as 9000 years. This makes the city one of the oldest in the world! It is restored from ruins and the city is now capitalizing on the aesthetic appeal, with restaurants, hotels, and bars.
So, what are you waiting for? With your subscription to one of the Spectrum bundles, you can take the advantage of booking your air ticket and hotel room right from your home. Plan your itinerary to one of these amazing destinations and enjoy to the fullest!