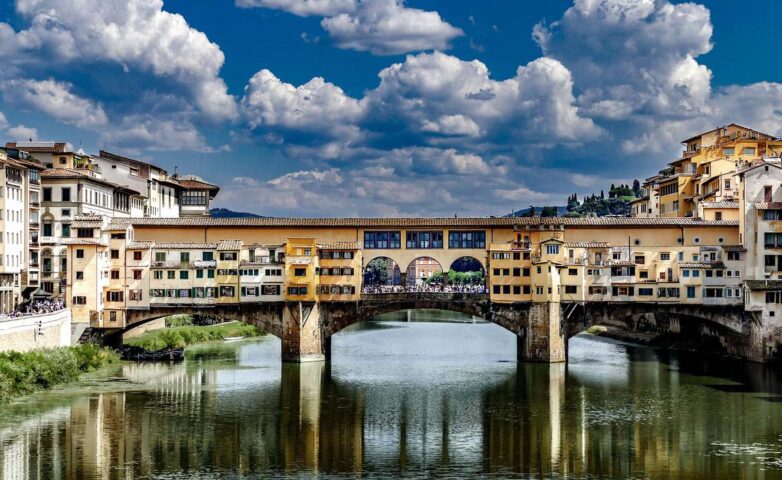 With the help of My Florence Pass, you may easily and conveniently explore the beautiful city of Florence.
The greatest choice for travellers who wish to see the interesting location's rich cultural heritage and stunning sites is to use our user-friendly website, which makes it simple to reserve tickets for attractions and experiences.My Florence Pass offers a wide range of alternatives with a focus on speeding up the reservation process in order to appeal to a variety of interests and preferences.With the use of this website, you can instantly reserve tickets for a number of destinations, including the renowned Florence Cathedral, the artwork at the Uffizi Gallery, and the storied Palazzo Vecchio.
Having all of your Florence travel tickets in one place will allow you to maximise your time there while saving time.The website goes beyond usual tourist locations by providing culinary classes where you can enjoy in authentic Italian cuisine, wine tastings where you can taste the tastes of Tuscany, and guided walking tours that bring Florence's history to life.With a few mouse clicks, travellers may quickly browse the extensive selection of experiences and activities provided by My Florence Pass.
The site equips users to make informed decisions and generate lifelong memories by offering a wealth of information, stunning photography, and user reviews. You may save time and avoid lines by making reservations in advance, ensuring a hassle-free discovery of Florence's cultural treasures.With the help of My Florence Pass, you can create your own special plan for the city and enjoy the ease of a personalised schedule.Whether you're a history buff, an art enthusiast, or a foodie, this platform caters to your individual interests to ensure that your time in Florence is filled with priceless experiences.
Uffizi GalleryTickets: Explore the famed Uffizi Gallery, which houses a remarkable collection of Renaissance art. Visitors can discover masterpieces by Botticelli, Michelangelo, and Leonardo da Vinci, among others, and take in Florence's cultural legacy by purchasing Uffizi Gallery tickets with My Florence Pass.
 Florence Cathedral (Duomo):, a breath-taking architectural wonder, and soar to new heights. Visitors may savour the expansive views of the city from the top of the dome and take in the detailed beauty of the Duomo's facade by purchasing a My Florence Pass.
Accademia Gallery tickets : My Florence Pass to see Michelangelo's David, one of the most recognisable statues in the world. Explore the gallery's collection of Renaissance artworks, Book Accademia Gallery tickets which includes additional renowned sculptures and paintings, as you awe at this exquisite work of art.
Visit the famous Palazzo Vecchio : a majestic fortress-turned-town hall, and travel back in time. Visitors can discover Florence's rich history, take in its magnificent frescoes, and purchase tickets through My Florence Pass.
Pitti Palace: its stunning Boboli Gardens by visiting the Pitti Palace and Boboli Gardens. Visitors can reserve tickets with My Florence Pass for this expansive palace complex, which holds amazing art treasures and provides access to the lovely planted gardens, providing a calm haven in the midst of the busy city.
Basilica of Santa Croce: to learn more about the final resting place of famous people like Michelangelo, Galileo, and Machiavelli. Visitors can tour the famed church's gorgeous chapels, striking architecture, and detailed frescoes with the help of My Florence Pass.
Ponte Vecchio: one of Florence's most well-known bridges. Visitors can stroll along this iconic bridge, take in its beautiful architecture, and peruse the quaint shops that line its sides by pre-purchasing entry through My Florence Pass.The Ponte Vecchio is a must-see place for everyone who wants to truly appreciate Florence's appeal due to its intriguing history and breath-taking vistas across the Arno River.
Palazzo Pitt:once the home of the powerful Medici family. Visitors can reserve tickets through My Florence Pass to tour the magnificent chambers, including the Palatine Gallery, which exhibits a sizable collection of Renaissance works by well-known artists including Raphael, Titian, and Rubens. Behind the palace, in the lovely Boboli Gardens, visitors can stroll and take in the quiet ambiance and breathtaking views.
In conclusion, My Florence Pass makes it simpler than ever to access and enjoy the city's cultural treasures by streamlining the process of scheduling attractions and activities. Visitors may easily reserve all the sights and activities they want in one location thanks to a centralised platform that offers a wide choice of possibilities. This time-saving strategy also enables visitors to design an itinerary that is unique to their interests, guaranteeing a smooth and unforgettable tour through the beautiful city of Florence.